Plant Support and Tree Guarding Trellis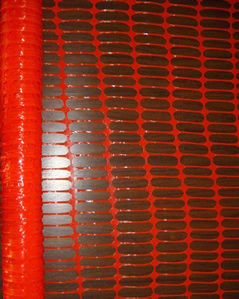 Available in orange, white, green and other colors. We supply alternative plastic tree guards and plant supports for the welded metal mesh fences. The tree guards are used for protecting the trees from snow, wind or other harms. The plant supports play a supportive role as plant stand for the growing of climbing plants. Also known as flower net, garden netting, or climbing support nets. Made of HDPE or polypropylene net, the plastic netting are light weight and easy to move.

Plastic Mesh Plant Supports General Information:
Material: PP , UV stabilized
Mesh Size: 150x170mm,100x100mm
Weight: 8~10g/sqm
Width: 1m,1.2m,1.5m,1.7m,2m
Length: 10m, 30m, 50m, 100m, 500m, 1000m
Supplied on 2m wide by 10m or 100m lengths in small folded packs

Application: Vertically can be used to support and encourage the growth of climbing vegetable crops including garden peas, runner beans, cucumbers, marrows, courgettes, tomatoes, sweet peas and clematis by providing the crops with lateral support.The netting is usually stretched or draped over a support frame, bamboo canes or against a wall.

Horizontally, the plant support nets are ideal for supporting long stemmed flowers including chrysanthemums, delphiniums, alstroemerias, freesias and carnations or vegetable crops for broad beans – as the flowers or beans get larger, successive layers of netting can be added to add stability and support.
The plastic netting range is available in sizes from 1m wide up to 2m wide, and in small, medium and large mesh apertures.

Plastic Mesh Fence for Trees and Gardens:
1) This type of products are made of HDPE and are also UV stabilized with the
rectangular mesh type
2) Usually packed in rolls in plastic film bags with labels inside, and loosely loaded
into the container
3) We can also put rolls in pallets
4) Many different mesh sizes and roll sizes available for this type of products,
and the common roll sizes are 1 x 30m, 1 x 50m, 1.22 x 30m, 1.22 x 50m,
1.5 x 30.5m, 1.5 x 50m, 1.8 x 30.5m and 1.8 x 50m
5) Max. width: 1.8m
6) Most popular colour is orange, green or other colors.
Uses:
Tree or garden protecting.

Plastic Netting as Tree Guards and Plant Supports offers the following features compared with welded wire mesh materials:
Anti corrosive.
High Tensile Strength
Light and flexible.
Easy to install.
Good color fastness.
Excellent stability against aging and micro-organism.
Easy for storing and transportation.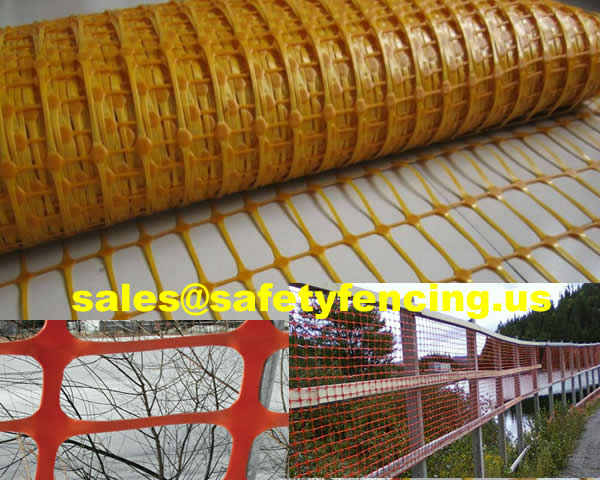 Feature: High strenght, high visibility, age resistance, softness and portability.

BOP Plastic Netting Plant Supports:
The plastic net is black, UV stabilised and rot proof and unobtrusive as it merges into it background. Plastic fencing is very quick and easy to erect and each roll weighs less than 15kg. The Plastic Netting should be installed by battening to the
fencing posts to ensure the mesh filaments are not damaged.
Features:
Easy to install;
High tensile strength;
UV stabilised and chemical resistant;
Lightweight, less than 15kg/roll.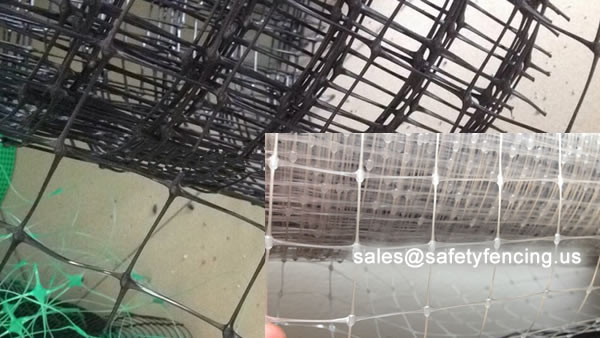 Extruded Plastic Mesh for Plants Netting:
Material: The HPDE (PE), PP (polypropylene)
Knitting: Hot spray, cold-processed, etc.;
Aperture: 0.5cm-8cm
Net width: 2m, 1.8m, 1.5m, 1.3m, 1.2m, 1.4m, 1m, 0.9m, 0.8m
Length: No limit
Weight: 100 ~ 1200 g / square meter
Features: With wear and corrosion resistance,strong toughness and other characteristics, and can replace wire;
Colors: Black, white, blue, green, yellow, red and so on.
| | | | |
| --- | --- | --- | --- |
| Mesh size(mm) | Weigth (g/m2) | Width(m) | Length(m) |
| 2 | 100-400 | 1 | 50 |
| 3 | 100-400 | 1 | 50 |
| 4 | 100-500 | 1 | 50 |
| 5 | 100-600 | 1 | 50 |
| 6 | 100-700 | 1m - 2m | 50 |
| 7 | 100-700 | 1m - 2m | 50 |
| 8 | 100-800 | 1m - 2m | 50 |
| 9 | 100-800 | 1m - 2m | 50 |
| 10 | 100-850 | 1m - 2m | 50 |
| 11 | 100-900 | 1m - 2m | 50 |
| 12 | 100-1200 | 1m - 2m | 50 |
| 13 | 100-1200 | 1m - 2m | 50 |
| 14 | 100-1200 | 1m - 2m | 50 |
| 15 | 100-1200 | 1m - 2m | 50 |
| 16 | 100-1200 | 1m - 2m | 50 |
| 17 | 100-1200 | 1m - 2m | 50 |
| 18 | 100-1200 | 1m - 2m | 50 |
| 19 | 100-1200 | 1m - 2m | 50 |
| 20 | 100-1200 | 1m - 2m | 50 |
| 21 | 100-1200 | 1m - 2m | 50 |
| 22 | 100-1200 | 1m - 2m | 50 |
| 23 | 100-1200 | 1m - 2m | 50 |
| 24-50 | 100-1500 | 1m - 2m | 50 |