Orange Safety Snow Fence, Poratable Fence for Home Garden and Roadway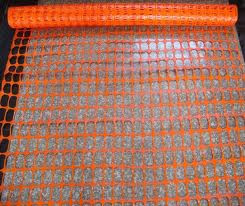 Orange safety fencing is also called safety fence and snow fence barrier.
Main color: orange.Orange color is the most popular,but other colors are also available in Blue/Yellow/Green.
Raw material: Band New HDPE with UV stabilized

Feature:
High strength
High visibility
Ageing resistance
Anti-corrosion
Softness and portability
Re-useable.
Application:
Orange safety fence is mainly used in crowd control, snow & sand fencing, hazardous walk areas, also warning areas.
Specifiaction:100-400grams/sqm can be manufactured
Mesh size: 65×35mm, 70×40mm, 80×65mm, 50×50mm, 60×40mm are all available
Width:1m,1.2m,1.22m, 1.5m, 1.8m
Length: 20-100m is all available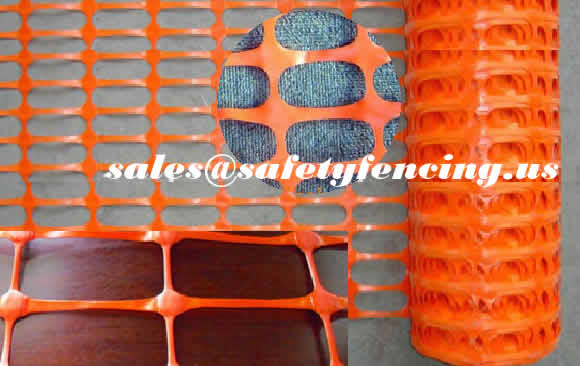 Orange/Green/Yellow safety fence
High Tensile Orange Plastic Safety Fence PP or PE Grades
Taking PE or PP as major raw material, plastic Orange safety precaution grid is manufactured with UV. It has high strength and age resistance and perfect softness. Safety precaution work of highway and railway, city construction, greening engineering, courtyard fence.
Orange Plastic Portable Safety Barrier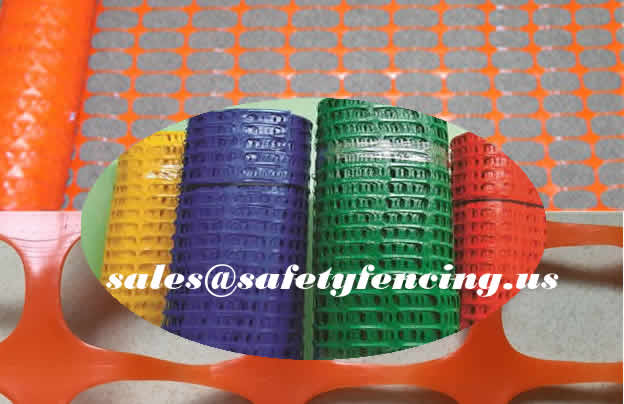 Roadway snow barrier orange plastic fence:
Normal width: 1m ,length: 50meters per roll

Main color: orange,Other colors are available(yellow,blue ,green).
Features:
Lightweight
Easy to carry
UV stabilized - long lasting
Affordable
Won't rust, rot or corrode
Easy to install using T-posts, wooden posts or existing fences
Reusable & recyclable
Ideal as a mid-grade safety fence around construction sites
Ideal for fairs, carnivals, sporting events and parades
A great temporary barricade or warning fence
Block off property lines, unfinished buildings, sewer holes
Delineation
Crowd control
Visual barrier
Mesh size

BR Series (70×40mm,80×40mm,100×40mm,100×50mm,110×40mm,80×26mm,90×26mm,100×26mm,110×26mm)

SR Series(65×35mm,70×40mm,80×65mm)all available

Weight

60-400grams/sqm can be manufactured

Width

1m,1.2m,1.22m,1.5m,1.8m

Length

20-100m is all available

Packing

Usually packed in rolls in transparent plastic film bags with customer's lable inside